Jutta
Many thanks for the great organization. My small group was very interested and we had a stimulating discussion.
Jutta Harrer-Amersdorffer
Shelly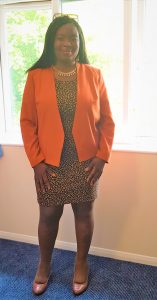 I am so glad to have been given the opportunity to attend the 14th Eris Spring School Conference. The presentations from the various students, academics and professors have been very interesting and insightful. The discussions that we had have been great and thought provoking. There are various topics which were discussed that should be addressed by the society as a whole and not just by Social Workers or Social Activists.
I feel privileged to have had the chance to present my research topic. I love expressing myself and I am glad I was given the opportunity to do so, to a wide audience and like minded individuals.
I had a consultation with Professor Doris Bohler and she was very helpful and she made recommendations to me on what I could consider to add in my current research to give it more depth.
After attending the conference, I now feel more confident about doing further  research and considering publication.
I am delighted that I have also been able to make some new connections and I look forward to collaboration work with my fellow colleagues and  researchers.
Shelly Rochelle Odhiambo, University of Essex, University of Hertfordshire (UK)
Maryqueen
Thanks for an amazing experience during the ERIS Spring school. It was everything that I hoped for and more, there are many highlights which makes it difficult to choose one. I did appreciate all the wonderful feedback that we got and seeing how others take, on their research. This opportunity being virtual makes it even more accessible for someone like me who would have been unable to attend if I had to travel.
Maryqueen Burrows, University of Hertfordshire
Sigrid
Dear Colleagues, thanks a lot to all of you! Especially to Pavla and Anita – you did a great job! This was my first Spring School and I enjoyed it very much, the organization, technical support was excellent. Also, the presentations in the sessions I have moderated (a big thank to my co-moderators) were very interesting.
In short, I am happy to be a part of the ERIS family. 😊  See you soon at the ERIS Board meeting – stay healthy and safe! Best regards,
Sigrid
Romana
Byla to pro mne první zkušenost s takovou akcí a byla jsem velmi překvapena přátelskou atmosférou celé akce a profesionalitou s jakou byla technicky zvládnuta a zabezpečena. Je opravdu super vidět studenty a profesory z různých částí světa jak spolu sdílí něco společného, co nemá hranic a to je touha – po setkání, nových vědomostech, sdílení a také po prostém lidském kontaktu s lidmi z profese.
Moc krásná akce, jen škoda pro ty kdo neovládají angličtinu, mezi které se řadím i já. Přeji do dalších let mnoho aktivních zúčastněných. S pozdravem,
Romana Gulová
Benne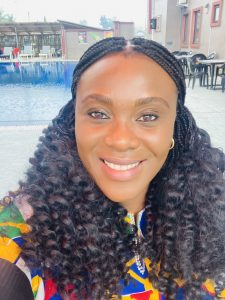 This was my first Spring School, the sessions were informative and will help me to improve on my dissertation research and make me a better social worker. The school has also increased my interest in carrying out primary research on my work when given the opportunity. Thanks!
Omonigho Benedicta Akhabue, MSc Final Year Student, University of Hertfordshire
Karol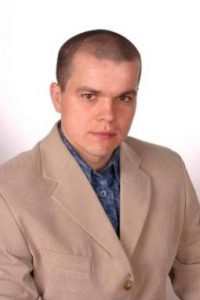 The Spring School of Social Work is an interesting event during which people from all over the world share their research and experiences. There is a friendly atmosphere when presenting different views on social work. How will it be possible see you next year. Best wishes,
Karol Łukowski
Shaffana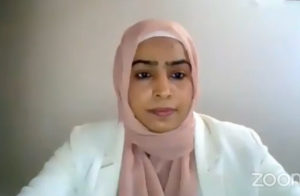 I attended the spring school and workshop first time as I am a first-year student at the University of Ostrava. I totally enjoyed and learned a lot in a comfortable environment. The style and the knowledge of the moderators and the presenters were totally amazing. All very positive, inspirational, and motivational speakers.
Awesome work and Content was relevant and well presented. I loved the spirit and enthusiasm and great sense of humor of our presenter moderators and participants.
I presented my paper on the first day ie. 28th of April at the first session and believe me that I received an overwhelming response. I learned several key pieces of information that will greatly improve my ability. This has more than met my expectations.
Hope, to attend every year and many more in near future. Congratulations to everyone on this wonderful and successful webinar. Thanks & Regards,
Mgr. Shaffana Ajmal
Judit

I felt good at the conference, the organizers were very kind and the organizing was very flexible and the atmosphere was relaxed and informal. The lectures and workshops were really interesting and high quality. The conference helped me to appear on the international scene and gave me feedback about my research. I hope, next year we can meet in Ostrava!
Judit Sagi, doctoral student from Hungary, Eötvös Lóránd University-Social Science Faculty Doctoral School of Sociology, Doctoral Program of Social Policy
Kevin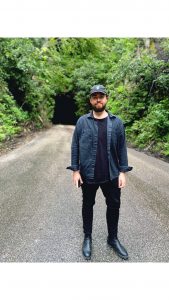 As a social work Ph.D. student from the U.S., participating in the international conference of the Spring School was refreshing and enlightening. Being able to engage with doctoral students and professors across the world recontextualizes my research perspectives, allowing me to see new important dimensions that would otherwise remain hidden. I will incorporate these new perspectives throughout my research activities with youth in Chicago and urge other students to apply to the international conference of the Spring School next year. I hope to participate in this conference in the future and look forward to continuing dialogue with all the brilliant scholars I met!
Kevin M. Miller, M.A., Social Work Ph.D. Program, Loyola University Chicago, follow Kevin on Instagram and Twitter.
Gyorgyi
The ERIS conference gave me a different perspective, not just on conducting social science research effectively but also on the social work approaches around Europe and the USA.
The sessions allowed us to discuss our research projects and area of interest and compare and contrast our professional challenges.  Like, how our culture and language changed and shaped our practice. Or what are the critical human rights concerns in our regions, how social workers could advocate for disadvantaged communities, and how social policies shaped our society and deepened inequality.
It was very intense, thorough, well organized and smoothly ran. By the way, a big thank you to Pavla and the whole team behind the process again 🙂
Gyorgyi Szecsko, final year MSc social work student from the Hertfordshire University
Martha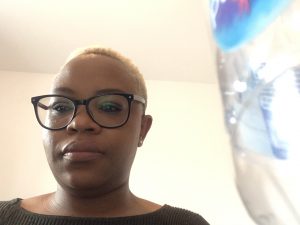 This was an exciting opportunity for interactive learning contributing to both professional and personal development meeting other academics across Europe and beyond, integrating different creative minds to help develop portfolio. Looking forward to the next one!!!!!
Martha Chinouya
Joseph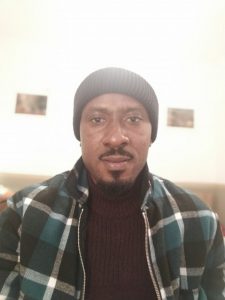 Very interesting conference! Based on my experience so far on the "14th International ERIS Spring School Conference"; I'll say that I'm deeply honoured to have participated in this kind of event. Although, I've previously participated in series of other conferences before now; I must in all sincerity, confess that ERIS conference is very different and totally unique in all it's ramifications. Thanks and regards!
Joseph Aigbolosimon Famous, PhD Researcher, Doctoral School of Sociology ELTE.