More than 50 professors and students from different parts of Europe were in Ostrava for the 16th International Spring School of Social Work, taking place from 11–14 April 2023 at the Faculty of Social Studies. The conference gives an opportunity to new, young scientists and researchers and welcomed a participant from as far away as Nepal.
Presentations were made over three days from 16 participants from the UK, Spain, Germany, Poland, and the Czech Republic. There was also an online session for three PhD students from the Gandhigram Rural Institute in India and their supervisor Prof. Hilaria Soundari.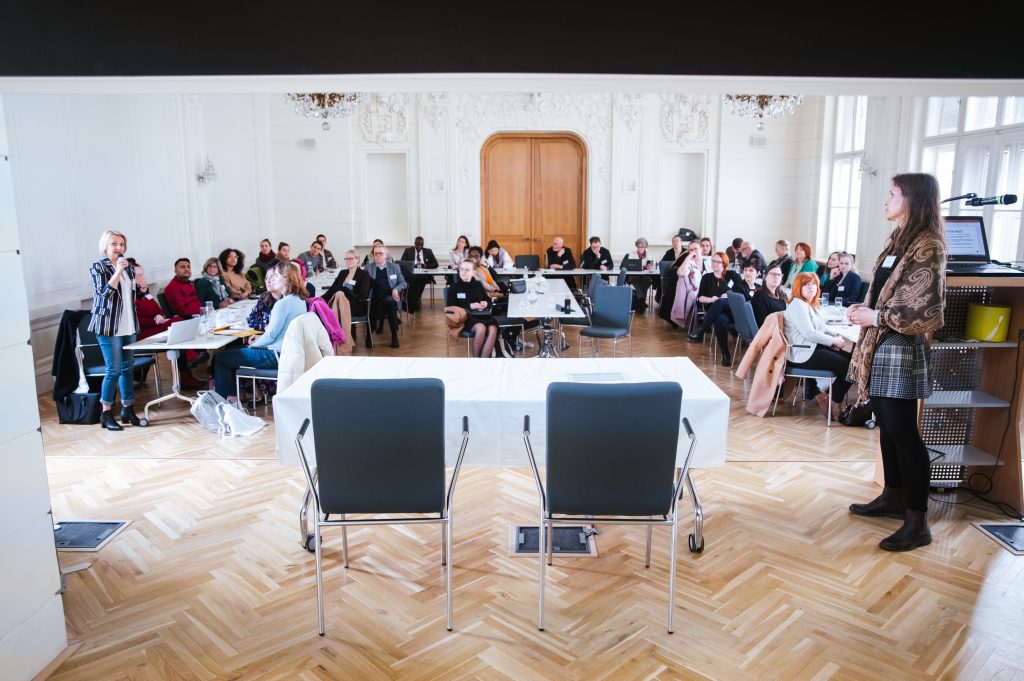 What was on the Spring School agenda?
The programme generally focused on student presentations centred around their dissertations and theses, and discussions with foreign and Czech experts. The papers were from different areas of social work, for example, social work with families and social work with people at risk of social exclusion. The individual contributions looked at the research topics through the lens of contemporary and historical discourse.
The programme also included a lecture by a professor recognised in the area of social work from the University of Hertfordshire, Prof. Brian Littlechild. In his lecture entitled "Social Work and Social Work Research: How well do our Research Questions, Methods and Findings Contribute to Improvements in Policies and Practices – and who Judges these Things, how?" he discussed the key features of social work research methodology, as well as the values of social workers and their influence on the implementation of the actual research. In his lecture, Professor Littlechild attempted to answer the questions "How do we proceed to best reflect these values and meet our objectives in terms of the human rights and needs of both social work service users and caregivers?" and "How do we measure whether what we do and how we do it has value – and from whose perspective?".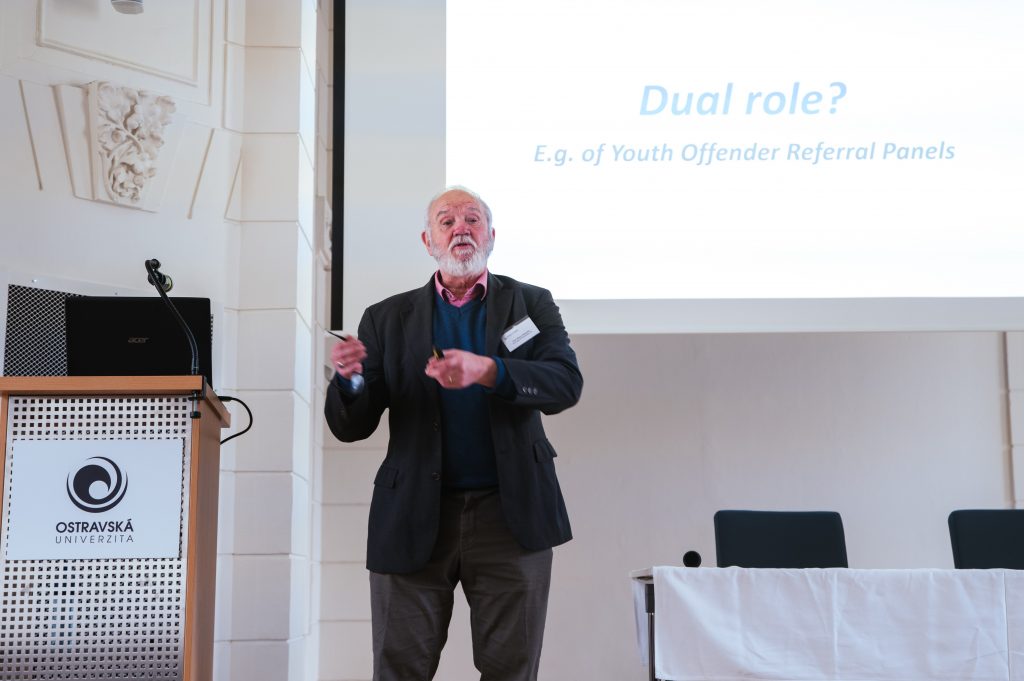 Dr. Izabela Kamińska-Jatczak from the University of Lodz (Poland), prepared a very interesting methodology-focused workshop entitled "PhotoVoice in Social Work Research". PhotoVoice is a popular participatory research technique, where people who are socially excluded or who are at risk of social exclusion, as well as others, are asked to participate. During the workshop, the participants were introduced to this technique along with examples of good practice and the lecturer's personal experiences. Participants discussed the process of constructing research materials using this technique. The workshop engaged those interested in participatory action research in social work, as well as those seeking activities on the border between social work and art, and/or research activities that promote social response and change.
World Café – group discussion on important topics
Thanks to Assoc. Prof. Kateřina Mikulcová from the Faculty of Social Studies of UO, this year for the first time we included the "World Café" in the special programme. It is a method that utilizes an "everyone meeting everyone" approach in order to create a space that encourages "open conversation" where anyone can talk about things that are important to them. The topic of this year's World Café matched that of Prof. Littlechild's expert lecture, to which this activity was a follow-up.
Several ERIS (European Research Institute for Social Work) members from different European universities were involved. The first session led by Prof. Doris Böhler from the FHV Vorarlberg (Austria) and Prof. Sigrid Bathke from the Hochschule Landshut (Germany) focused on ways of living from a family perspective as a research topic for the future. Dr. Malgorzata Kostrynska and Prof. Mariusz Granosik from the University of Lodz (Poland) focused the attention of the conference participants on participatory approaches in social work. Prof. Laure Lienard from the Catholic University of Lille (France) dealt with the topics of poverty, exclusion, and violence. Dr. Andrej Kállay, who works at MCI The Entrepreneurial School in Innsbruck, discussed human rights, specifically children's rights.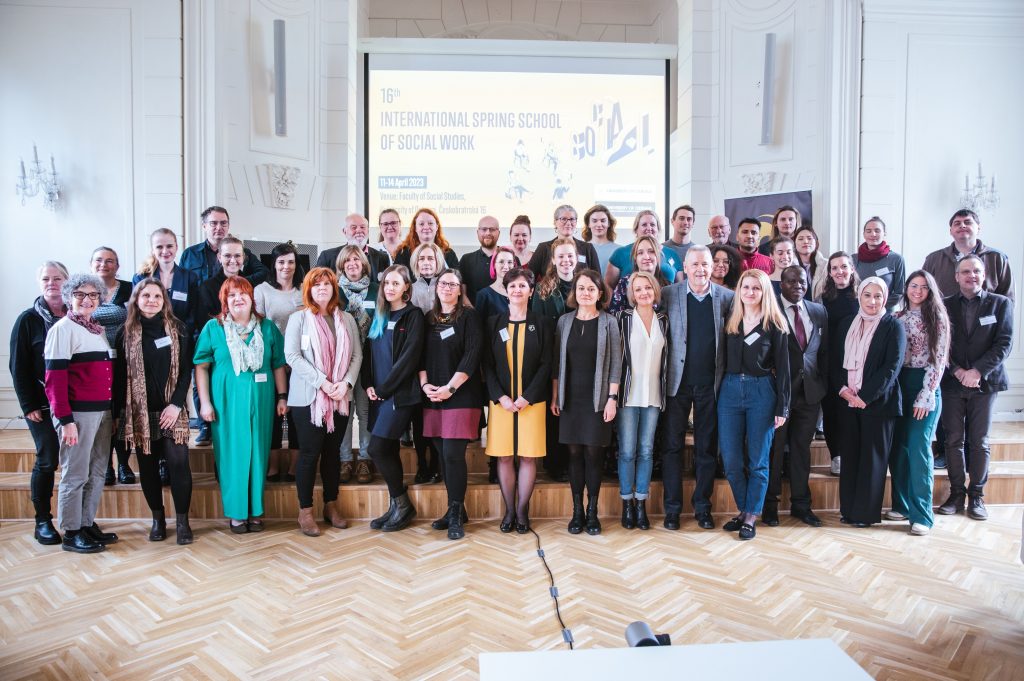 The professors in particular, but also the students, evaluated individual student presentations as very good. The participants highly appreciated the "small group dialogue" that took place at the end of each day, where active presenters were given a chance to discuss their topics and research steps in detail with European social work experts.
We are already looking forward to the next year of this conference, which will take place 16 –19 April 2024 at the UO Faculty of Social Studies. Keep an eye on the ERIS website for further information.