URBAN SOS is an Erasmus+ funded project of four European universities. The aim of URBAN SOS is to better equip students, teachers, and future professionals to understand the individual problems of their participants from various angles, such as sociology, anthropology, social psychology, and social policy.
URBAN SOS has therefore created a card game to look at everyday practices of the social worker from these angles. The game is based on several European cases that social workers encounter in their daily practices and aims to familiarise the players in a dialogical way with the ways of looking and thinking about social issues in an urban context. The game is based on a theoretical framework URBAN SOS has created.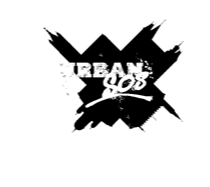 Student feedback:
"Playing the board games with colleagues was such a memorable experience. A special situation was given, and we were provided some time to consider the characters in the situation. I was able to analyse the situation and consider my role as a social worker. It was a good experience for students who had a difficulty experiencing the actual field. However, due to the lack of explanation of the set situation and characters, it was difficult for me to approach it from various angles. It would make it a more interesting game if various characters and situations were given."
Lee Dohyun, Via exchange student from South Korea
"Urban SOS is interesting and fundamental for me as a student and a social worker. The experience it gives to others is a space to discuss the problem from different angles.
Often, we as social workers can work on the case point by point, seeing everything from a very narrow perspective. We can give our client fish, but he needs a fishing rod instead. We can be even more advanced and offer the client a fishing rod, but do not consider whether it is needed for fish in a river, lake, or ocean.
Urban SOS for me is about seeing lakes, rivers, and oceans. It is designed to help social workers consider the situation through the contexts of global and local processes. I think this is the foundation we often lack to solve the problem. This is the support on which we can layer new solutions and help ourselves and the people around us."
Iryna Zaiarniuk, Erasmus+ student from BKGU, Ukraine
"The game was very difficult, our group failed to cope with the task, but the teachers from Amsterdam helped us and gave us hints. There were a lot of new guys in our group, but we got on well together and followed each other on Instagram. We are still texting. The presentation that we've seen during the game was understandable, with a very cool design. I would like to try playing this game again. I hope my result will be better."
Elisavete Chirco, Erasmus+ student from Moldova
"Playing a board game with Amsterdam colleagues was new to me and one of the most interesting experiences in this semester. In the game, there were some characters and a specific place, and we thought about how to solve their situation depending on the given ways of approach in small groups. Coming up with solutions was not easy, but that made me improve and it was a good time to consider how to save those in trouble. However, if there was more detailed information about approaches, it would be helpful in making us think about different solutions. In general, it was a really precious experience for me, and I felt I still had lots of things to learn."
Kei Yamaguchi, Via exchange student from Japan