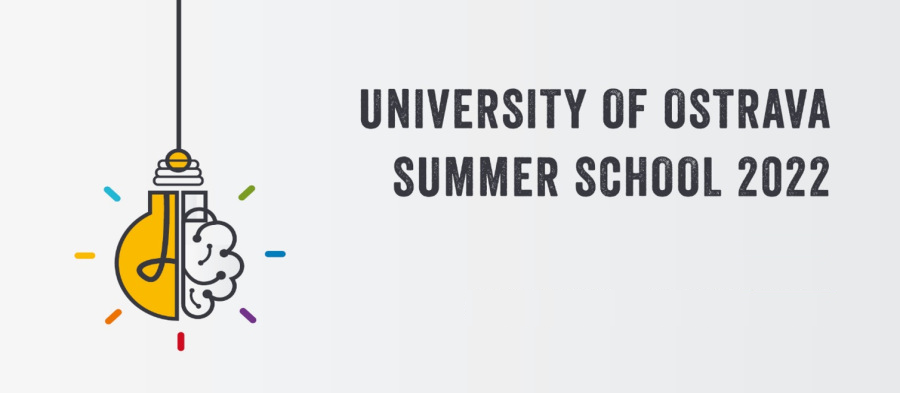 Even though most students enjoy their summer break in leisure, some of them decided to participate in our international summer school – particularly eight students from our very own university and six students from partner universities, for example from Taiwan, Korea and Indonesia. The programme of the summer school itself was split into three weeks and tried to cover both theory and practice, all accompanied by a rich cultural programme. The whole summer school was in English, so students could polish their language skills and make friends from abroad even at home.
The first week, focusing on the topic of healthy lifestyle, was prepared by our Department of Human Movement Studies and consisted of both theoretical lectures on the importance of physical activity and physical activities themselves. Some notable events include excursion of the UO's Motion Diagnostic Centre, a hike to the Prašivá chalet, water activities at the Olešná water reservoir or beach volleyball in our very own hometown Ostrava.
The second week, led by emerita professor Mariana Nicolae from the Bucharest University of Economic Studies, focused on the topic of creativity and included both theory and practice. Among the topics discussed by the students in interactive workshops were for example the impacts of COVID-19 on creativity, activities to help students explore and develop their thinking skills and honing their problems solving and decision making skills. The whole week was also accompanied by a cultural programme, such as a pub quiz in the center of Ostrava, visit to the Lower Vítkovice area or a workshop in the Gallery of Fine Arts in Ostrava. Over the course of the week students also worked on projects in groups which were discussed and evaluated at the end.
Photos by Veronika Horvath.
The third and final week, titled Start-up: How to Design Your Own Creative Business, was led by an Italian doctor and entrepreneur Fabio Papa from the University of Macerata. Through his presentations and seminars, students were able to try making their start-ups a reality in a class environment, learn how to present their ideas and get input from someone experienced in the field. The whole week was once again accompanied by a few local excursions, namely the Moravian-Silesian Innovation Centre or a visit of the Marlenka factory in Frýdek Místek.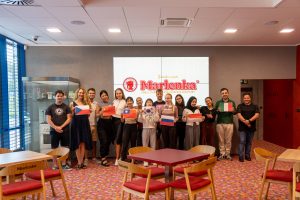 Students' Feedback
Overall, mostly all students that attended showed satisfaction regarding the summer school. There is, of course, a lot of valid criticism that will be put to great use to improve the structure and format of the summer school in the following years. To present a few snippets:
"Thank you for organizing such program, it was the opportunity to learn new things, meet like-minded people and see different industries around Ostrava. I would apply for next year and definitely suggest attending this summer school to all my friends."
"I really liked the laboratory experiments with human movement and overall the first week full of physical activity – although the theoretical part could include a lecture about nutrition. Mariana was also a really good and practical teacher."
"Mariana is such a lovely person and easy to talk with. Fabio was also amazing as he was really direct and straight to the point, as well as really experienced in the topic he was lecturing. If only the duration could be longer as a week for each topic seemed a bit too short."
"I want to thank Ms. Smidlova & her team for creating this amazing summer school program. It was so great, like the material, the lectures and the activities that we did. I also love how Ms. Smidlova & her team gave their best hospitality to us. Maybe you can be stricter on the students so that everyone attends everything."
If you have any questions regarding the summer school or the following year, please do not hesitate to contact the main organizer Mrs. Šmídlová, who gave her best to organize this summer school. Also a huge thank you to everyone that participated, both students and organizers!