Experience for a lifetime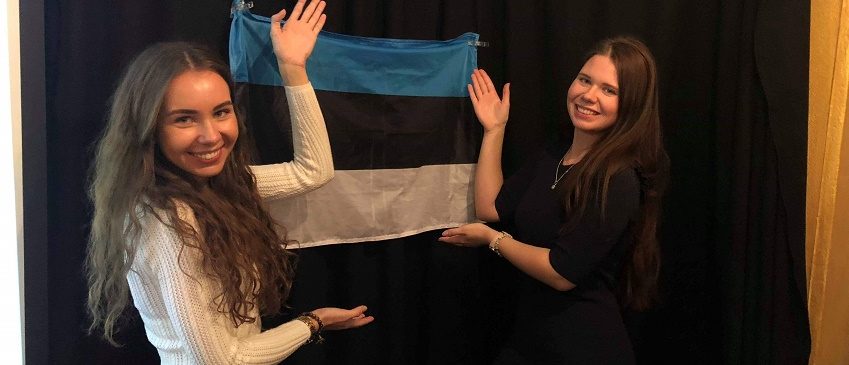 Hey, we are two Geography students from Estonia, who came to Ostrava for autumn semester. We wanted to spend our Erasmus somewhere in Central Europe and Czechia seemed to be a good choice for that. To be honest, we chose Ostrava because it was easier for us to get in two of us and we wanted to go together.
Authors: Mairin Tann and Triin-Merilyn Õispuu
At first, some people who knew a little about Ostrava started to scare us. They asked us why would we want to go to an old industrial city, why not to Prague? Well, it was too late to change anything and we had to come. When we arrived to Ostrava main train station we started to become really afraid. What if we really made a wrong decision? In other words, we had quite bad first impression BUT it all turned out really good! The next days were much better and quickly we fell in love with this city.
First couple of days were the hardest as we experienced a little culture shock. Cashiers and car drivers were rude, dormitory seemed really old-fashioned, food was different – where is black bread and why do they eat meat with white bread and not potatoes? We had many questions like that but in a month we also started to eat a bit differently and got used to customer service people rolling eyes to us. It was not all that bad after all. And positive was that everything was so much cheaper! Food, drinks, traveling and that is a really good thing for a student.
One of the most important thing with Erasmus is meeting new people! OSU ESN members did their best to help Erasmus students to meet each other. There was a Welcome week, which we really suggest to take part of as we did not as much as we should have. All events are really important because it gives you a chance to meet others and get new friends. For us it all started after Get to Know Each Other Weekend. After that parties and traveling with different people became a norm. I don't think we ever partied in Estonia like we did here. So many nights full of fun! So many great memories.
When you come to Czechia to spend your Erasmus, one thing is for sure – it is cheap to travel! Ostrava also has very good connections to different cities and countries. During our stay we visited Austria, Slovakia, Poland, Germany, Hungary and many places in Czechia. If you are a Christmas fan then you can see a lot of different Christmas markets in December. For us it was so strange that you can go to so many places by train! In Estonia we have only few connections and it is not that cheap.
For us, Erasmus was a bit different because we came together from Estonia. We had each other all the times and we never had to feel alone. That's why it was not so easy for us to find friends at first. We didn't really have the need for that. However, we still ended up having crazy memories with a lot of other Erasmus students we met in Ostrava. If you are too afraid to come alone then it is okay to come with a friend, it is still 100% worth it. Erasmus should be obligatory to all university students because it changes the way you look the world and gives you so much more encourage.
Even though we were afraid at first, now we know that we made the right decision. We can really say it was an amazing experience and we will gonna miss this time, place and friends a lot.❤
O blogu International Student Blog